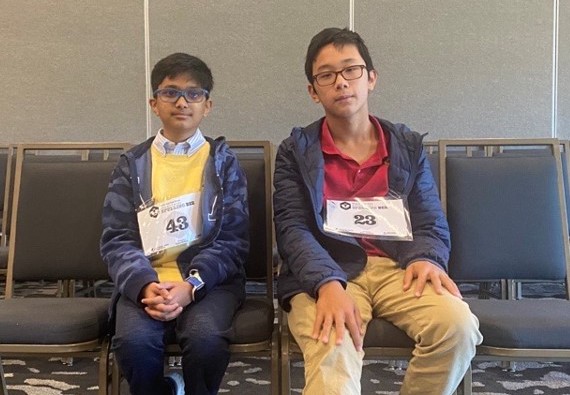 Parker Grade 8 Student Places 2nd at Countywide Spelling Bee
Parker Grade 8 student, Jedd Li '27, earned second place at the 53rd annual San Diego Union-Tribune Countywide Spelling Bee this March. 
The Countywide Spelling Bee was held in person for the first time since 2019 and featured 76 students from grades six to eight. 
Jedd made it through the first and second rounds, with the number of competitors dropping after eliminations to just ten students in the third round. A dedicated competitor, Jedd also earned the second-place title last year.
If the winner cannot compete in the national bee, Jedd will serve as an alternate. 
Congratulations Jedd! The Parker community is proud of you and your hard work!