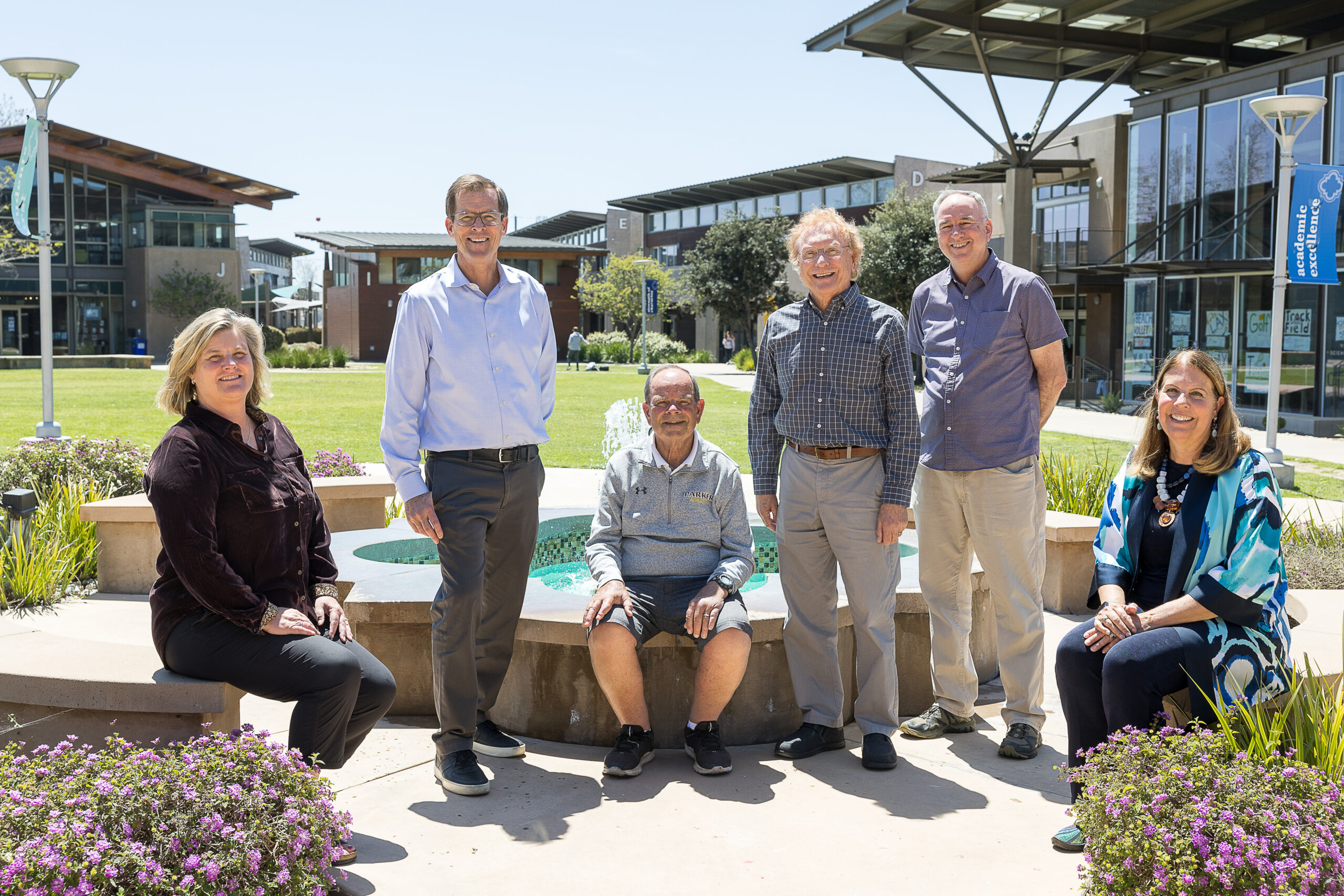 Caring and supportive faculty and staff are one of the many things that make Parker a special place. This year, we are sad to say goodbye to six retiring faculty and staff members who have changed Parker for the better. An enormous thank you to Dave Glassey, Chris Harrington, Jim Witt, Gwen Giek, Maggie West, and David Ries for their unwavering dedication to the School and our students. Join us as we celebrate their lively and storied careers on our campuses and wish them luck on their next adventures.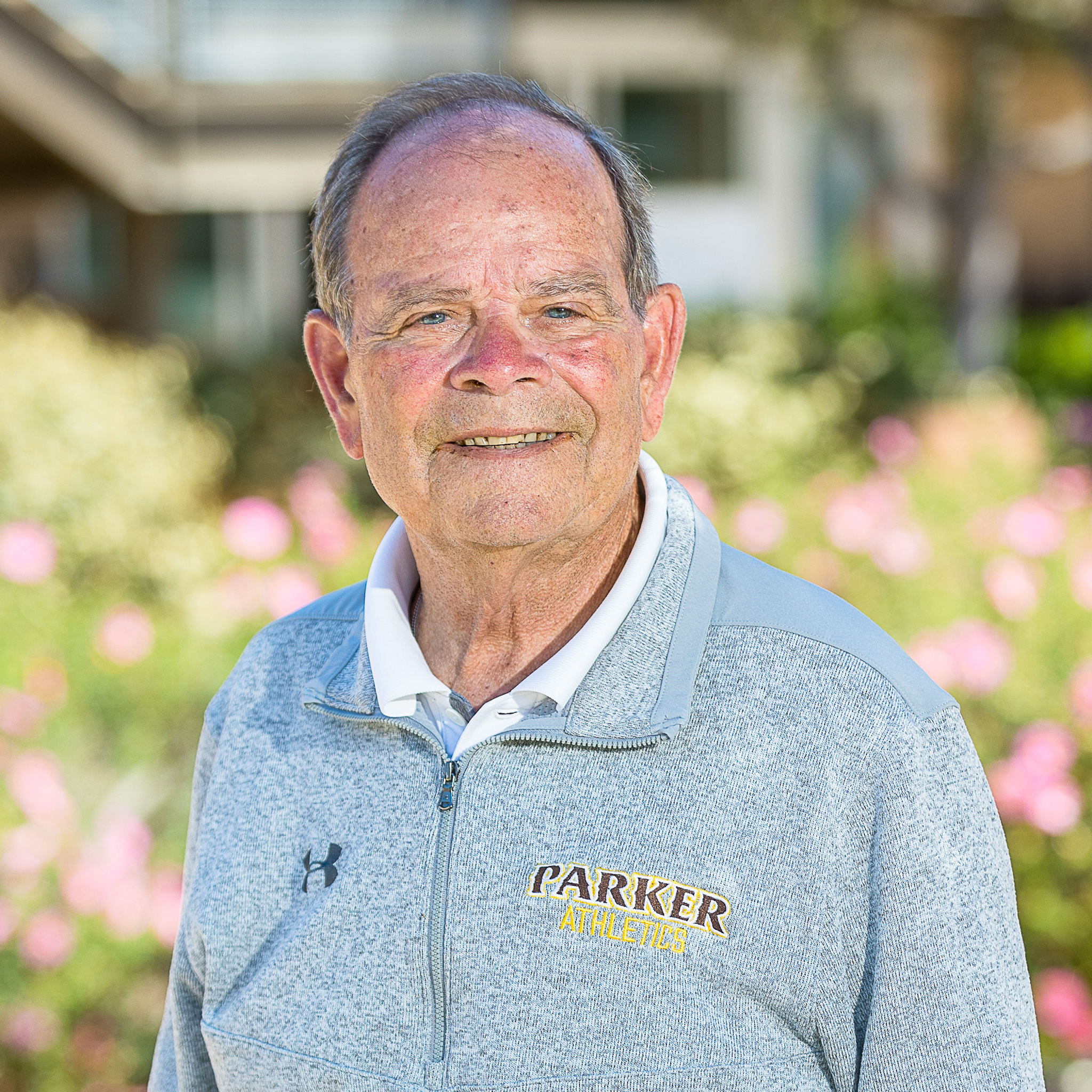 DAVE GLASSEY
"This was my first teaching job," Parker legend Dave Glassey says. "I started in '71, right out of college." For 47 years, Dave's unwavering commitment to the School has been a staple of nearly every Parker student's experience.
From starting the physical education program at the Lower School to coaching multiple sports, serving as Dean of Lower School, Head of Lower School, and teaching life skills, Dave has done it all. He shaped the Parker baseball program into what it is today— coaching the team for 38 years with a career record of over 600 wins and nine CIF championship trophies.
"The School gave me a whole lot more than I gave the School," Dave emphasizes.
He will never forget Parker's support when his first wife passed away— the service was held at the Lower School Campus, and Headmaster Douglas Crone sent buses around San Diego to pick up close friends and family. "The School, as a community, really embraced me," he remembers.
Dave counts his two years as the varsity basketball coach among some of his favorite memories. A small school of 200 students at the time, the Parker team made it to the championship held at the huge San Diego Sports Arena. "Dr. Crone brought the whole school—both Lower and Upper School—to the afternoon game," Dave says with a laugh, "So it looked like we had fans."
Dave's retirement plans include cycling as much as possible—including planning a trip to ride through the Bordeaux region of France, advising local baseball teams and programs, and spending time with his granddaughter.
Although he has many exciting times ahead, "I'm going to miss the connection with the community," Dave admits, although he's kept up with many students over the years and plans to continue the tradition. After his monumental impact on the School, it's safe to say that the Parker community will also greatly miss Dave.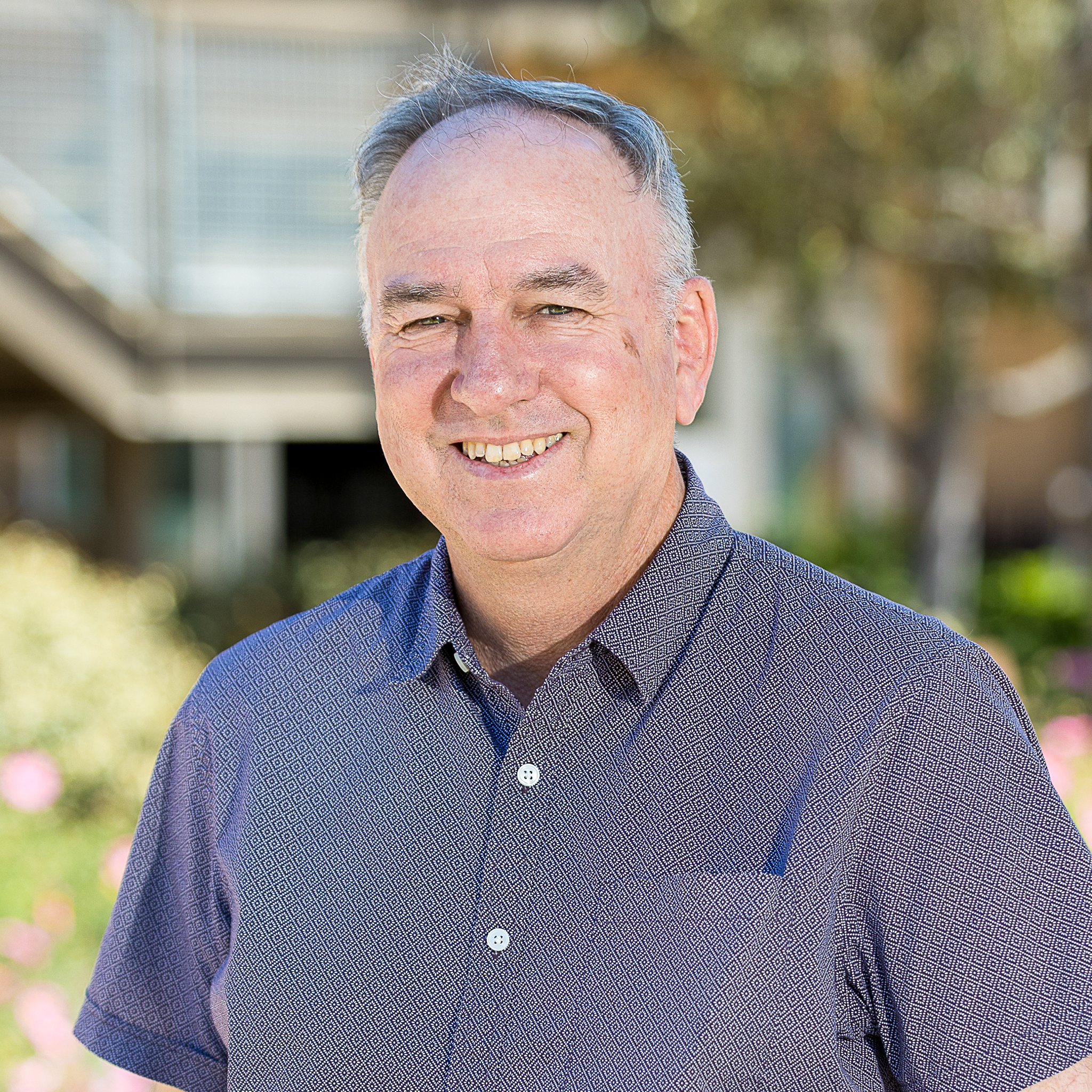 CHRIS HARRINGTON
"The rush that comes when you get your cup of coffee, sit down, and wait for your class to arrive, that's the thing I'll miss more than anything else,"
says Chris Harrington, long-time Upper School English teacher. "The only real anxiety I have about retiring is what it's going to be like to not come into a classroom every day and interact with students," he explains.
After 32 years at the School, Chris is leaving the classroom and heading into retirement. While teaching has been his favorite position at Parker, he's also served as department chair, Assistant Head of Upper School, and even as a college counselor and coach during his tenure at the Linda Vista Campus. While he's long made his mark in the classroom, Chris was also instrumental in establishing Poetry Week in 2017.
Now a School tradition, Poetry Week required Chris to acquire entirely new skill sets for coordinating and promoting the event—an experience he calls fulfilling. "Seeing it all come together and become a meaningful all-school event is something I feel really good about," he says. "I'm happy it's still continuing on."
"Like every English teacher, I've got novels in my head," Chris replies with a laugh when asked about his retirement plans. Alongside writing, he hopes to travel with his wife, stay involved in education through tutoring, and keep an open mind for the future. "I think it's very possible that in a year, I might be doing something that I can't really imagine right now," he muses.
As he heads into the exciting unknown, Chris reminds his students of the wisdom found in Walt Whitman's "Song of Myself." One line in particular—"I sound my barbaric yawp over the rooftops of the world"— shaped the classroom experience for many Parker alumni. "Reconnect with your real, natural self and find a way to express that," Chris says. "Don't let anyone take your barbaric yawp away, it's yours."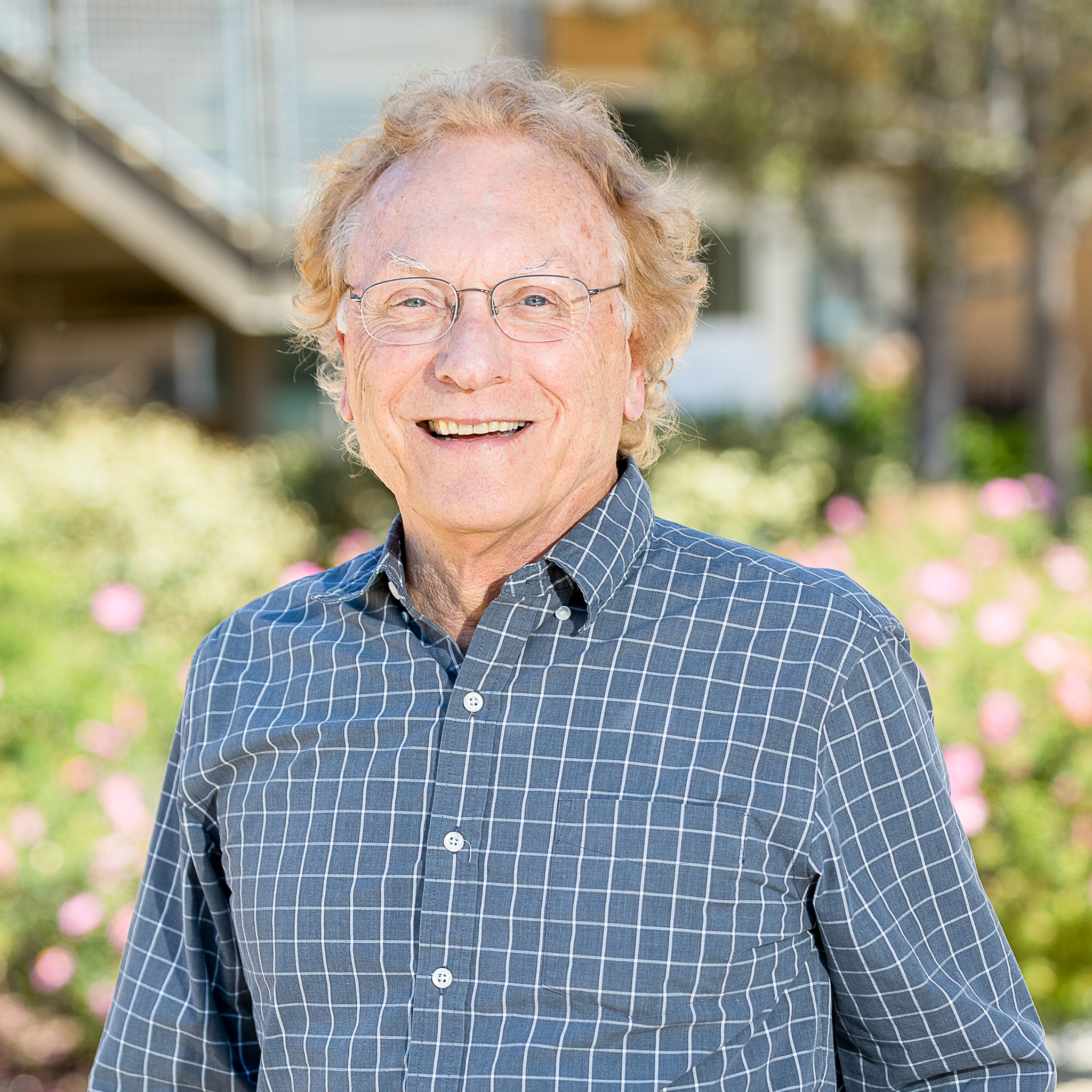 JIM WITT
Jim Witt, Middle and Upper School music teacher and department chair, already had a dozen years of music instruction under his belt before he came to Parker. He spent many years setting up music programs at local private schools, teaching as an adjunct professor for the community college district, and playing bass with bands. Moving into a full-time teaching position at Parker felt like a natural transition.
Jim has called the Linda Vista Campus his "home away from home" for the past 25 years. And when asked what he will miss about Parker, he answers, "lunch," with a laugh before turning more serious. "I will miss the energy of the students and watching them mature, grow, get better, and take on more challenging music," he says.
When Jim joined the School, Parker only had a Middle School band. One of Jim's proudest moments over his career was starting the Upper School band from scratch. The band started with just three students and grew and flourished under Jim's direction. He was committed to leading the band until his retirement this year.
An avid traveler, Jim also counts his six Parker Global Trips as some of his favorite moments. He recently returned from Argentina with the Upper School. In retirement, he and his wife plan on traveling extensively in Europe and Africa and look forward to adding new destinations to their travel list as they explore. "We want to get out and see the world," Jim emphasizes. Along with traveling, Jim can't wait to find more opportunities to play music—something he hasn't been able to do often over the last few decades.
Jim has one final reminder. He advises his students to "Keep asking more of yourself in terms of getting better and developing as an instrumentalist and as a musician."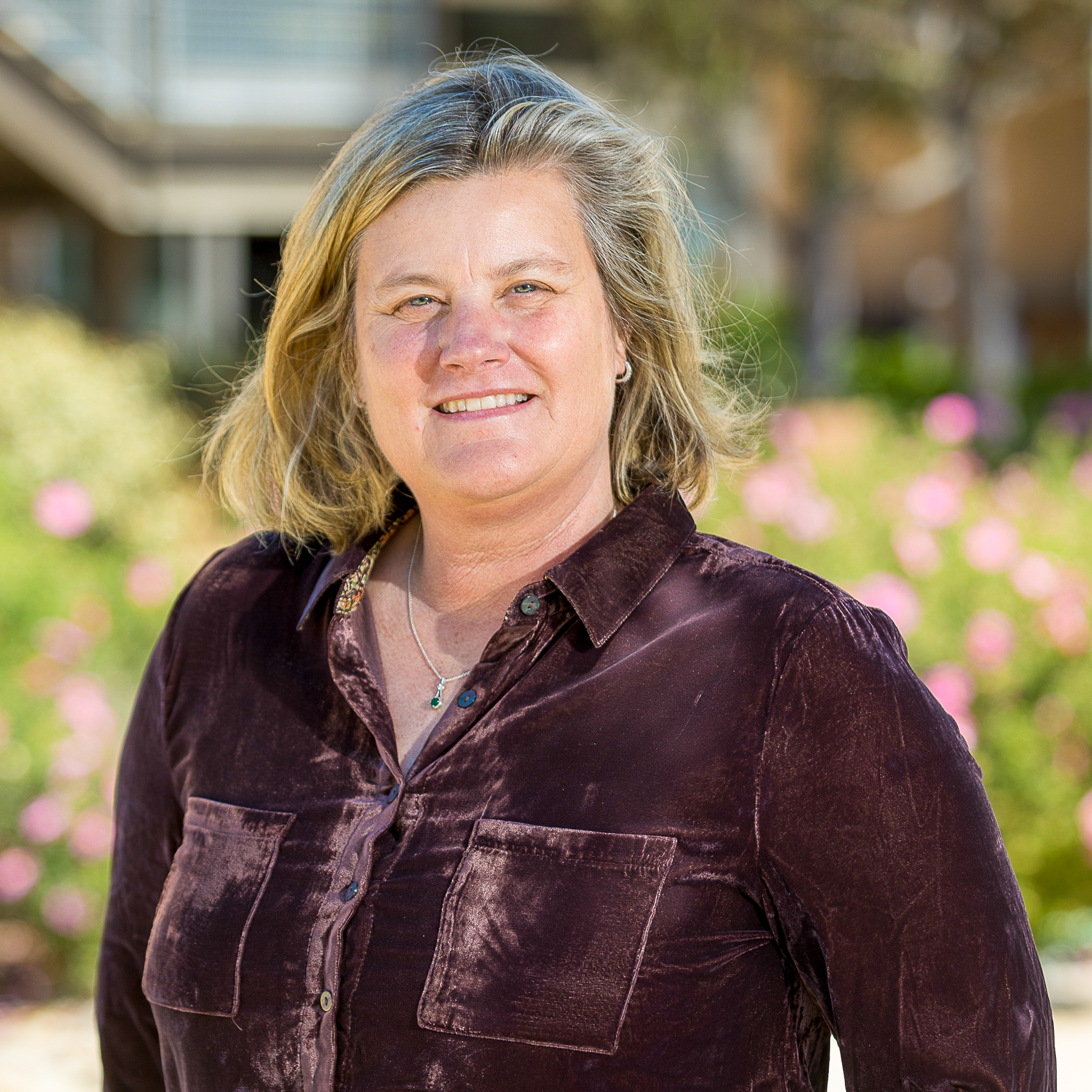 GWEN GIEK
If Gwen Giek had to sum up her 18-year career at Parker in one word, her word would be "happy." "There's a great camaraderie for teachers at Parker," she says. "There's really good people here, so I'll miss that."
Gwen started her journey at Parker shortly after moving to San Diego. An expert tennis player, she knew she wanted to transition from teaching the sport at local resorts to coaching students. Her first year at the School, she juggled multiple roles as the Middle School and Girls Varsity Tennis Coach, a physical education instructor, and a Spanish teacher, cementing herself as a versatile educator instrumental to the Parker experience.
Over the years Gwen bounced between coaching and teaching, even serving as Head of Middle School PE and the department chair for Spanish.
And for the last bit of her Parker journey, she's taught Middle and Upper School Spanish and Grade 6 Mindfulness.
After moving to Arizona for a few years and starting a family, Gwen and her husband's powerful impression of the School was partially the reason they moved back. The couple wanted their own children to grow up to be like the well-rounded Parker students that Gwen had taught. "I believe in Parker, and that's why I have two 'lifers,'" Gwen states about her children Maddy '21, and Jackson '23.
In retirement, Gwen is looking forward to spending time with her parents in Phoenix and visiting Maddy and Jackson up the California coast where they will both be in college in Santa Barbara. She and her husband are also the new owners of a Sprinter van with their first camping trip planned to the San Juan Islands in September.
As Gwen bids farewell to the School, she has a few words of encouragement for students. "Try not to worry so much…" she emphasizes. "Parker will get you where you need to be and you will be well-prepared for your next step."
MAGGIE WEST
Maggie West—affectionately known as "Nurse Maggie"—came to Parker as a well-seasoned professional. She joined the School in August 2012
after spending nearly 20 years as a school nurse in the Scottsdale Unified School District and also as a health educator at Scottsdale Healthcare Hospital in Arizona.
She has spent the last 11 years managing the healthcare needs of the students, faculty, and staff, and the School's COVID-19 response. "I didn't think I'd end my career on a pandemic," she laughs. "The most challenging and rewarding part of my time at Parker was collaborating with Director of Security, Environmental Health and Safety Mike Cain and the community medical board to manage COVID."
Almost unbelievably, Maggie is the first registered school nurse in Parker's 111 years of history. She loved teaming up with former school psychiatrist Dr. Bridgett Besinger to grow the health and wellness department. "We started on the same day, so we combined our backgrounds to develop a protocol that would emphasize wellness at the School," Maggie explains. And now, with a real culture of wellness built into students' daily lives, Maggie and Bridgett's work will be felt for generations of Parker students to come.
"Each and every day, the kids make me laugh and smile," Maggie remembers. "I will really miss the day- to-day interaction." Despite the challenges of growing a new position and tackling the pandemic, she states that her time at Parker has been her favorite job ever.
Moving into retirement, Maggie plans on taking extra long walks with her dog, Lucy, upping her Zumba classes, and traveling with her husband—New Zealand and Australia are next on their list. Maggie also has six grandchildren and is a member of two book groups that will fill much of her time. As her final farewell, Nurse Maggie reminds us all to "Make good choices and be proactive with your physical and mental health and wellness."
DAVID RIES
"I'm going to miss walking into the classroom each day and that energy," says Grade 5 teacher David Ries. "It sounds corny, but in that classroom environment, you're like family."
And after 30 years as an educator—the last near- decade spent at the Lower School—David is an expert on the undeniable energy of a classroom excited to learn. After teaching in Colorado schools for two decades, David took a position as an associate teacher for Grade 4 at Parker. A year later, he transitioned into his permanent position as a Grade 5 teacher at the Mission Hills Campus.
"I feel fortunate to have spent these years at Parker," he emphasizes. "Sometimes, when we are so close to it, we don't realize how special a place Parker is, but it's been a great place to come to work."
One of his favorite experiences during his time at Parker was a trip with Grade 8 to Antibes, France, as part of Middle School Discovery Week. Spending time with many of his previous students was a blast. A few of his other favorite moments include bonding with students and fellow teachers on the annual Grade 5 outdoor education trip to Pali Mountain and partnering with the Grade 5 team and the Diversity, Equity, Inclusion, and Belonging team to develop History Con, a project that has students pursue meaningful historical inquiry through role-playing and fun.
"I'm looking forward to discovering what's next," David says about his upcoming retirement. He's excited to have more time for mountain biking, learning French, and reading. He and his husband will split their time between the beach and the mountains—traveling from San Diego to Colorado to see the changing foliage in the fall and snowboard in the winter.
"We always talk about mojo in the classroom and being positive," he reminisces while thinking about final advice for his students. "Things aren't always perfect, but what can you do? You can get your attitude going in the right direction."