This article was originally published on the Francis Parker School Athletic News page. Read other athletics news here.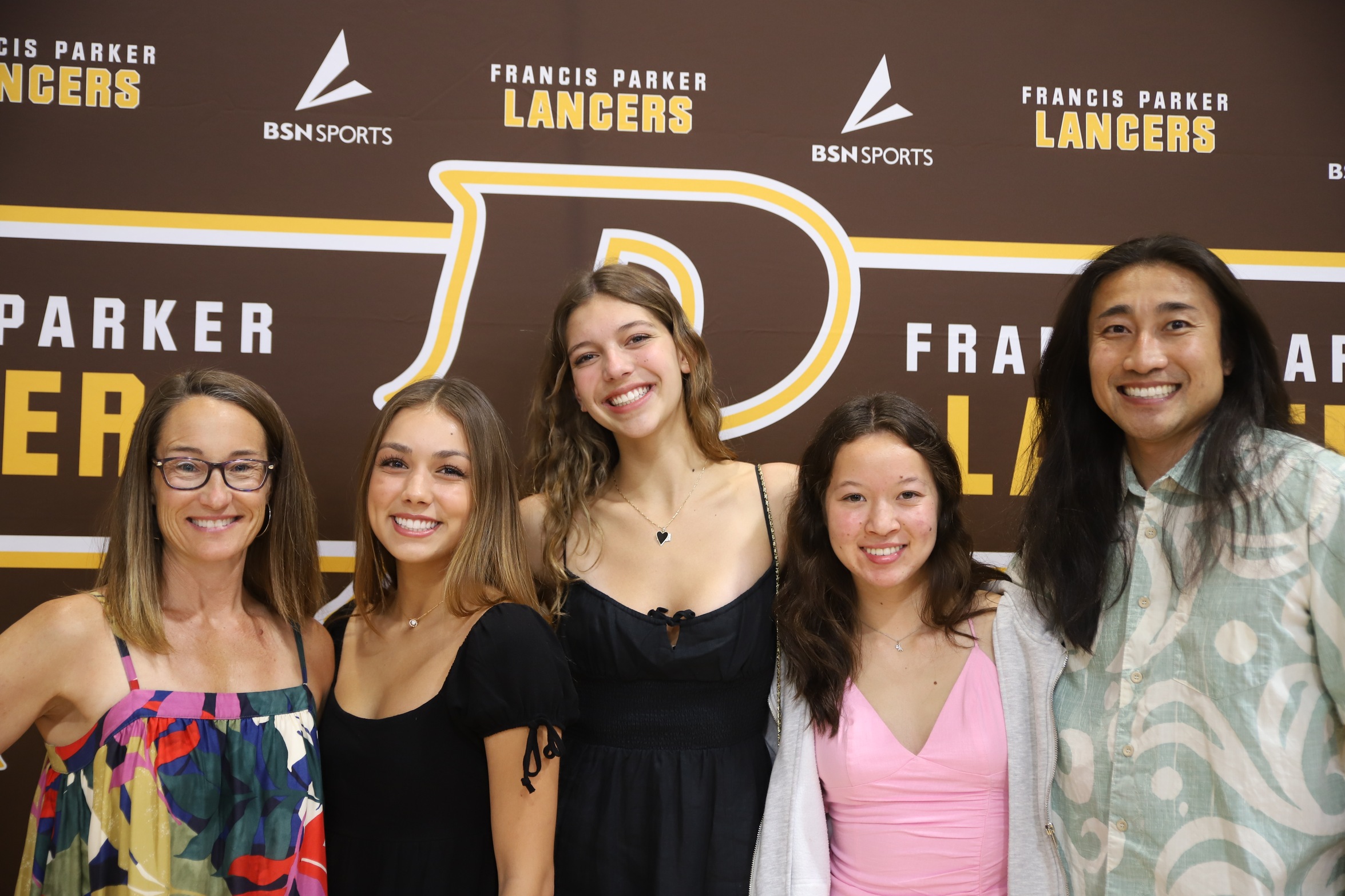 The 2023 Student Athletic Trainers.
Have you ever seen someone run onto the field during a Parker athletics event to attend to an injured player? If yes, you most likely saw one of Parker's student athletic trainers in action. For students who love sports and medicine, the Student Athletic Training Program (SATP) is the ideal opportunity to combine the two. 
Each trimester, Parker's full-time athletic trainers, Niki Dehner and Kevin Ng take on a new set of Parker students in the SATP, teaching them about injury management, assisting the athletic trainers with emergency care, taping, anatomy, evaluations, treatment, and rehabbing athletic injuries.
Niki and Kevin prioritize keeping student-athletes safe during physical education classes, team practices, and athletic competitions. Parker is one of the few schools in San Diego County with full-time certified athletic trainers on staff. Since 2015 Parker has received the National Athletic Trainers' Association Safe Sports First Team School award. 
Motivated, self-driven students who are eager to learn about the body, injuries, and a new profession are drawn to the Program. Many hope to have a medical career, and the program gives them great insight into what that might look like. 
"The most important aspect is just the exposure we get to healthcare and medical care, especially because I want to go into medicine," Rebecca Pollack, Class of 2023, says. "Being able to work with students on their medical issues and injuries and see that process firsthand is really valuable. And it reaffirms that this is something that I'm interested in and want to pursue healthcare-wise."
Rebecca, and her fellow Student Athletic Trainers Mercy Bourgeious, Class of 2024, and Alyssa Mendiola, Class of 2023. shared their experience in the program.
Mercy agrees with Rebecca. "I want to have a career in medicine, and I'm definitely thinking about sports medicine. I've always been interested in pediatrics, and this is a gateway into that. Interacting with people like Niki or Kevin, who do this professionally, has piqued my interest," Mercy says.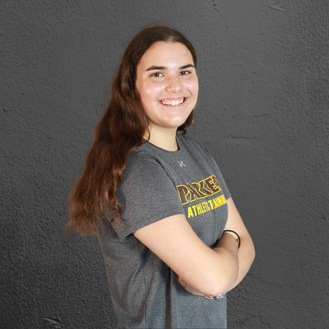 Rebecca Pollack, Class of 2023     
Being a student athletic trainer helps students build not only new medical skills but also communication, time management, and interpersonal skills. Mercy believes the most important student athletic trainer trait is "having a love for what you do because it's long hours every other day." The time commitment for student athletic trainers is significant, and the Parker Athletics department allows participants to earn P.E. credit for the course.
Alyssa Mendiola, Class of 2023
"I like it because it's a cool way to learn about the human body," Alyssa says, "I'm also taking a physiology class, so it ties together. It's a cool way to learn about injuries and connect with people." Alyssa is attending the University of Oregon in the fall and is considering becoming involved with their athletic training program. 
The student athletic trainers work hard and play hard. The annual Athletic Trainer Olympics—an opportunity for student athletic trainers in the program throughout the school year— to compete to test their skills through ice bag tosses, blindfolded ankle wrapping, medicine ball bowling, and more.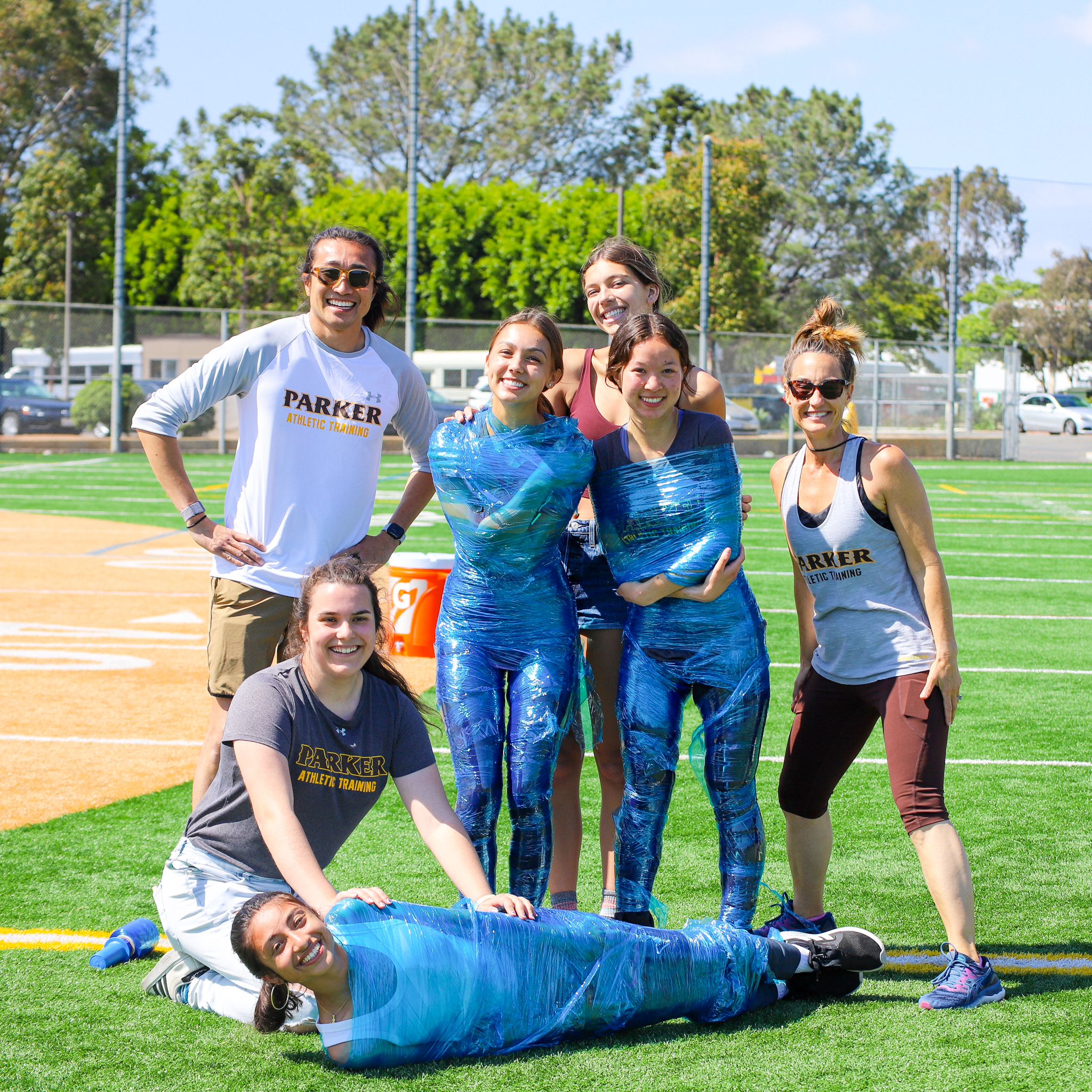 Student Athletic Trainers at the 2023 Athletic Trainer Olympics.
Parker's SATP is one way that the School promotes health and wellness. The School recently broke ground on the construction of the Parker Forward project. The new Silberman Student Life Center will include a satellite athletic training room, a space specifically tailored to the School's certified athletic trainers and their students. Along with daily learning in the athletic training room, students will be on the sidelines with our athletic trainers, getting first-hand experience with on-field injury management. 
The SATP is a fantastic opportunity to be involved with athletics, learn new skills, explore future careers in sports medicine, and develop great relationships with fellow students. If you want to learn more about the program and how to participate, please contact Niki Dehner at [email protected].