By Matthew Piechalak | [email protected] 
A dozen Parker students can now say they are award-winning singers–in Mandarin. 
Two groups of Upper School students placed in the 2020 Southern California High School Chinese Song Singing Contest at Chadwick High School in Los Angeles on Jan. 18. The biannual competition is hosted by the Chinese Language Teacher's Association of Southern California. 
Elsa Baumgartner, Erin Keith, Lawrence Mei, Isabella Polsfuss, Spencer Tuchscher-Hart, Jeremy Lin, all Class of 2021; and Oliver Britton, Class of 2022, won the competition with their rendition of the song "Little Apple" (小苹果). 
"They did a wonderful performance," says Parker Mandarin teacher Jenny Huang. "Their performance represents Parker students' spirituality and inspires more Mandarin students to enjoy the learning experience."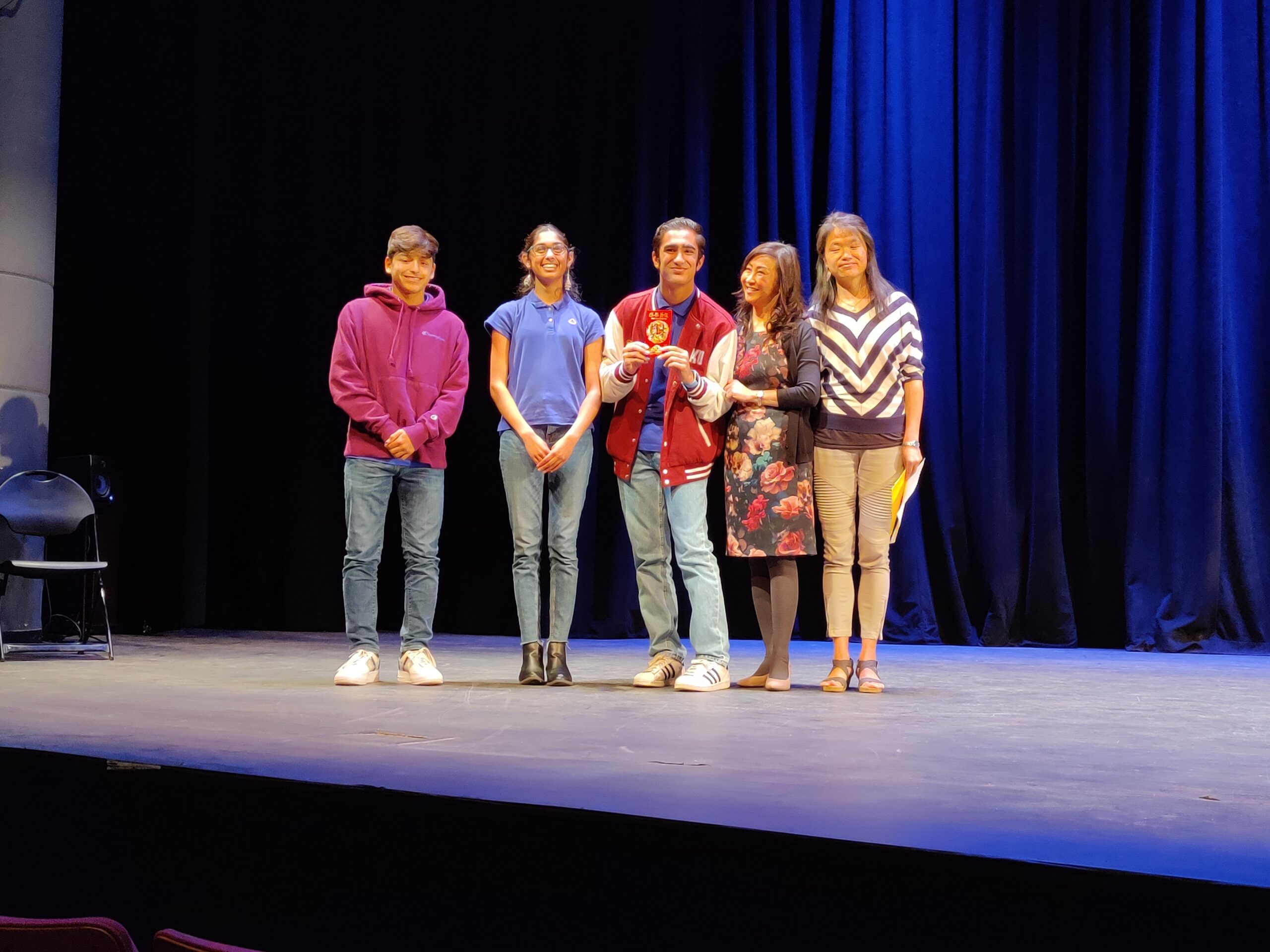 Julian Guillinta, Max Cordoba, Aadam Awad, all Class of 2022; Rohin Buch, Class of 2020, and Sree Kandhadai, Class of 2023, took third place with their performance of the song "Singing and Smiling" (歌声与微笑).
"They also did a great job," Jenny says. "They delivered on the theme of the song by singing and smiling well throughout their performance." 
Each class period for two weeks, the students learned and practiced their chosen song, Jenny explains. They memorized the lyrics, as well as the choreography.
Parker students enter the contest each time it is offered, Jenny says. 
"This contest encourages high school Mandarin students to learn Chinese in different ways through song to enhance their learning experience," she says. "It also teaches students to increase their awareness of Chinese culture by learning the meaning of the song in Chinese."