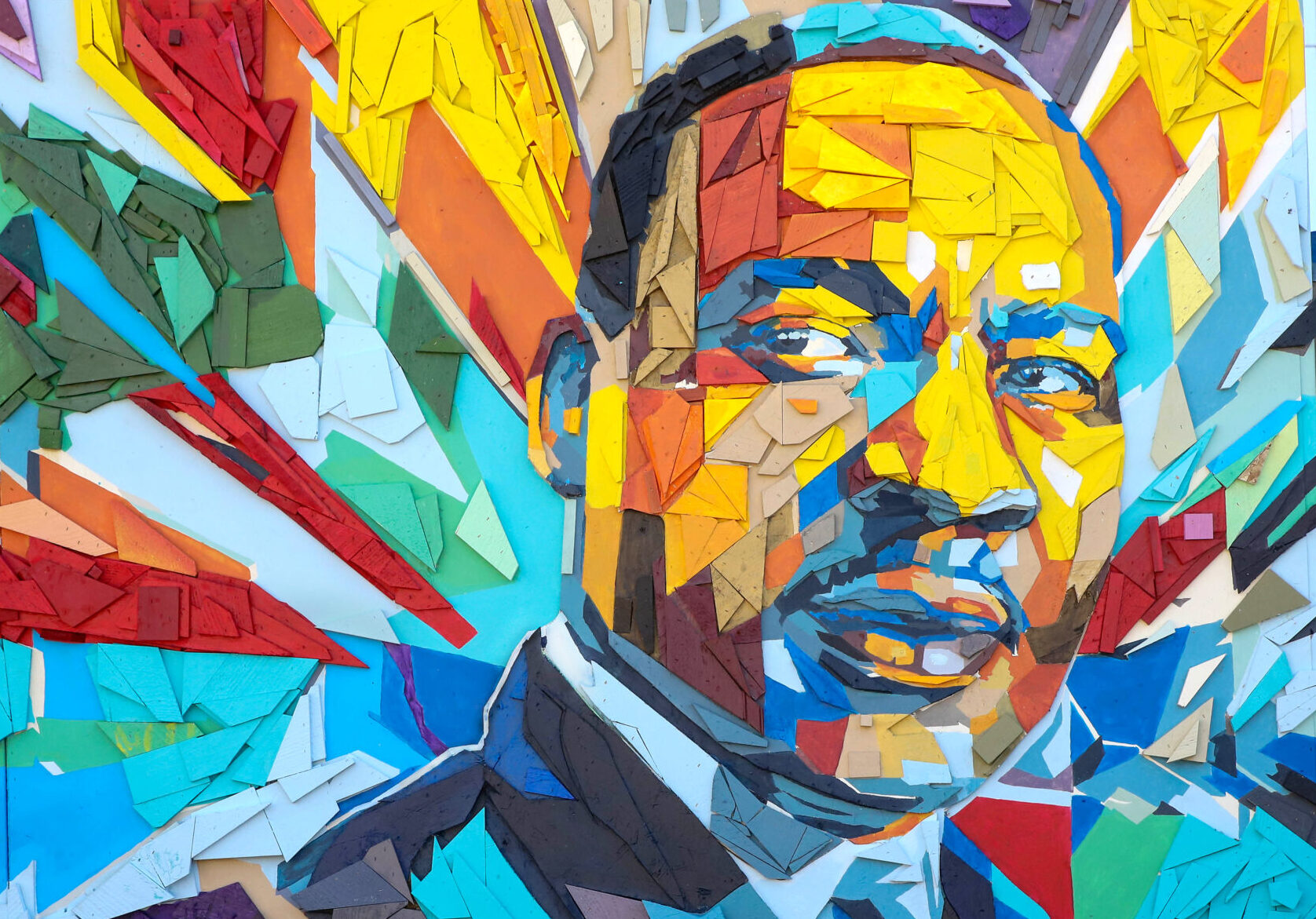 Apart, they are miscellaneously shaped wood blocks. When combined, they create a vibrant mosaic mural of Civil Rights leader Martin Luther King Jr. and tell an important story about representation and the spirit of collaboration at Francis Parker School. 
The mural, which stands eight feet tall and eight feet wide, was unveiled to the School community at the conclusion of Parker's Upper School Day of Understanding on Feb. 17, 2022. The artwork is comprised of roughly 1,300 wood tiles painted by faculty, staff, and students on the Linda Vista Campus. It was the end product of the Color Brave Mural Project, a series of Advisory lessons taught to Middle and Upper School students during Black History Month.
Being "Color Brave" means engaging in candid conversations about race in a way that helps participants better understand each others' perspectives and experiences and builds a community centered on inclusion and belonging.
"It has been heartwarming to see students walk by the project and say, 'Hey, that's my piece,'" says Parker art teacher Paul Mericle, who spearheaded the project along with Associate Director of Diversity, Equity, Inclusion, and Belonging for Middle and Upper School Valissa Thomas. "Seeing that pride in ownership of the work is just amazing."

The goal of the project was to celebrate and acknowledge thought leaders who have made influential and positive impacts on society, while also serving the needs of those who are underrepresented and underserved, explains Valissa.
"As students journey through Middle and Upper School, this program will meet our community values of 'Strength of Character' and 'Inclusive Community,'" Valissa says. "Additionally, DEIB work should be collaborative and innovative, so this project aligned with our work for co-curricular programming."
After learning about the historical significance of Dr. King and the Civil Rights Act of 1964, each student reviewed a color psychology chart and was asked to choose one color that best represented their unique identity. They then chose a single block of wood on which they painted their color.

From there, the pieces were plotted out, arranged, and stacked to create the final artwork. The project was an authentic, real-life example of the power of collaboration.
"I love collaborating on projects," says Paul, who has worked on public art before, but never with this large of a group of people. "Creating alongside others gives you new perspectives, constraints, and directions when approaching the work. This truly was a massive group effort, and I think the results are something we should all be proud of."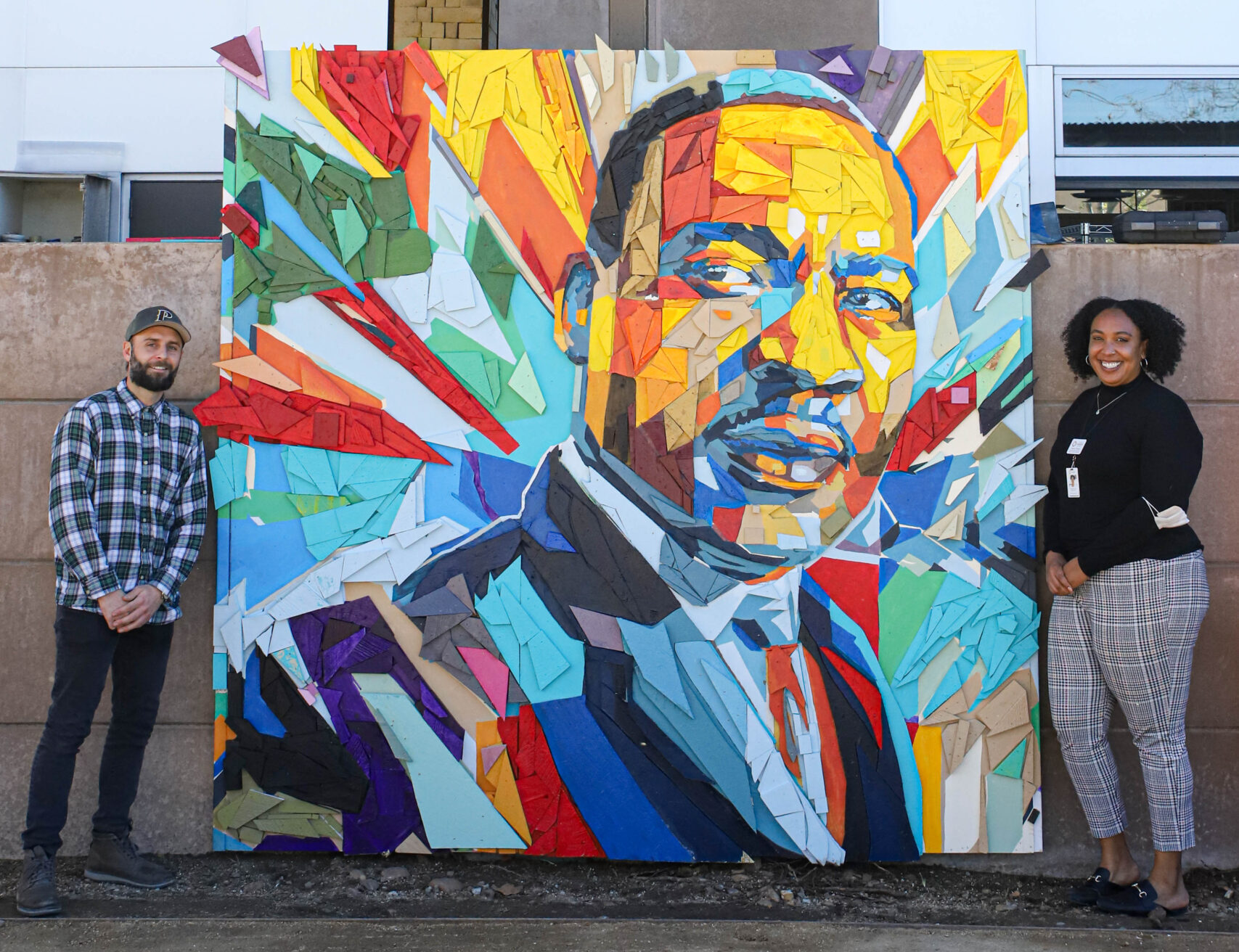 "True innovation can come from collaboration between the arts and other programs," says Valissa. "Creating a Grade 6 to 12 project where students can see themselves and reflect is what educational experiences are all about."