Grade 8 students had a blast at the Middle School Science Challenge. 
Students presented their science class projects during a fun-filled day of competition and presentations.
The day started with Grade 8 students trekking out to Lauer Field on the Linda Vista Campus to test out the propulsion capabilities of their water rockets.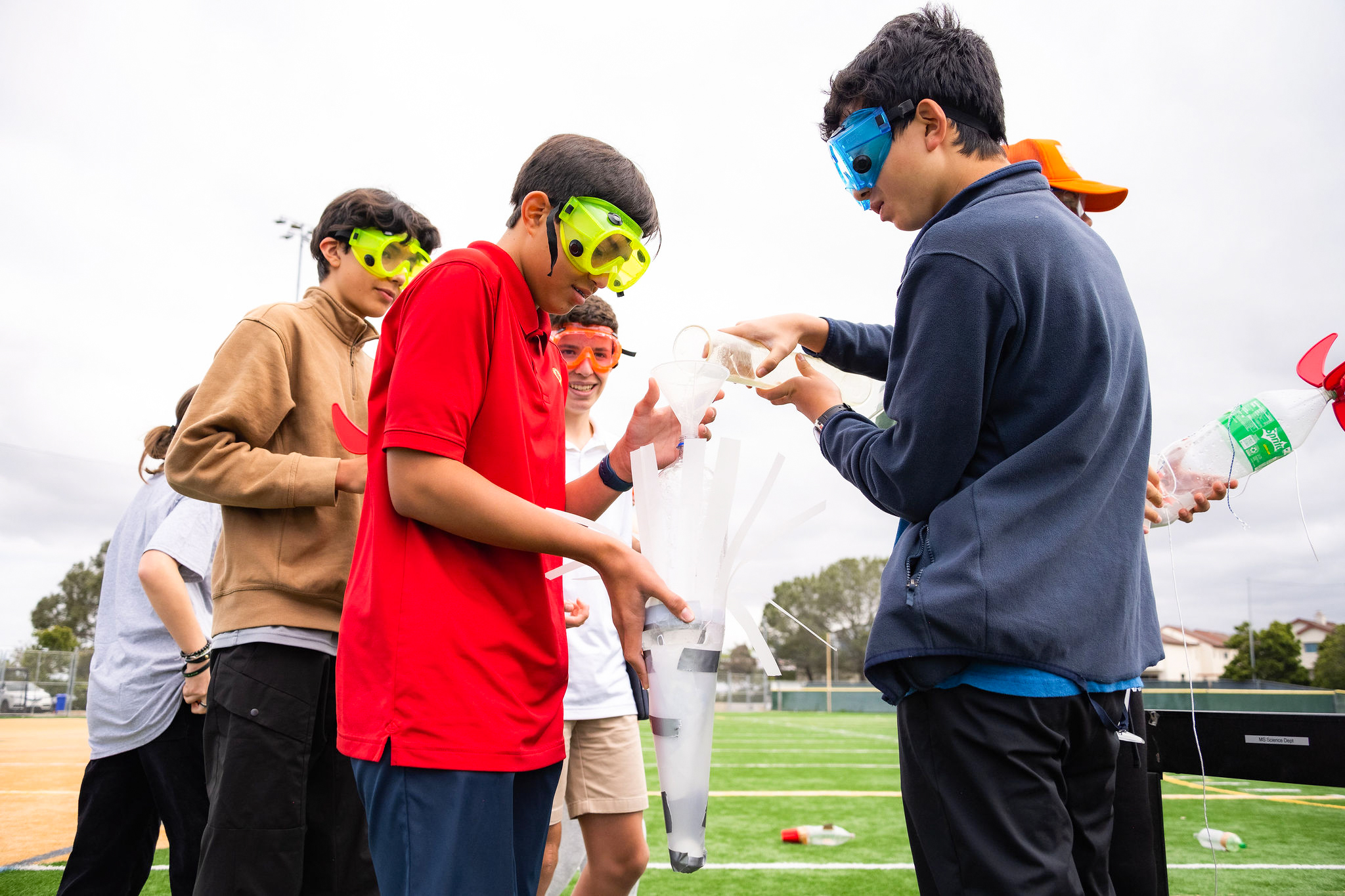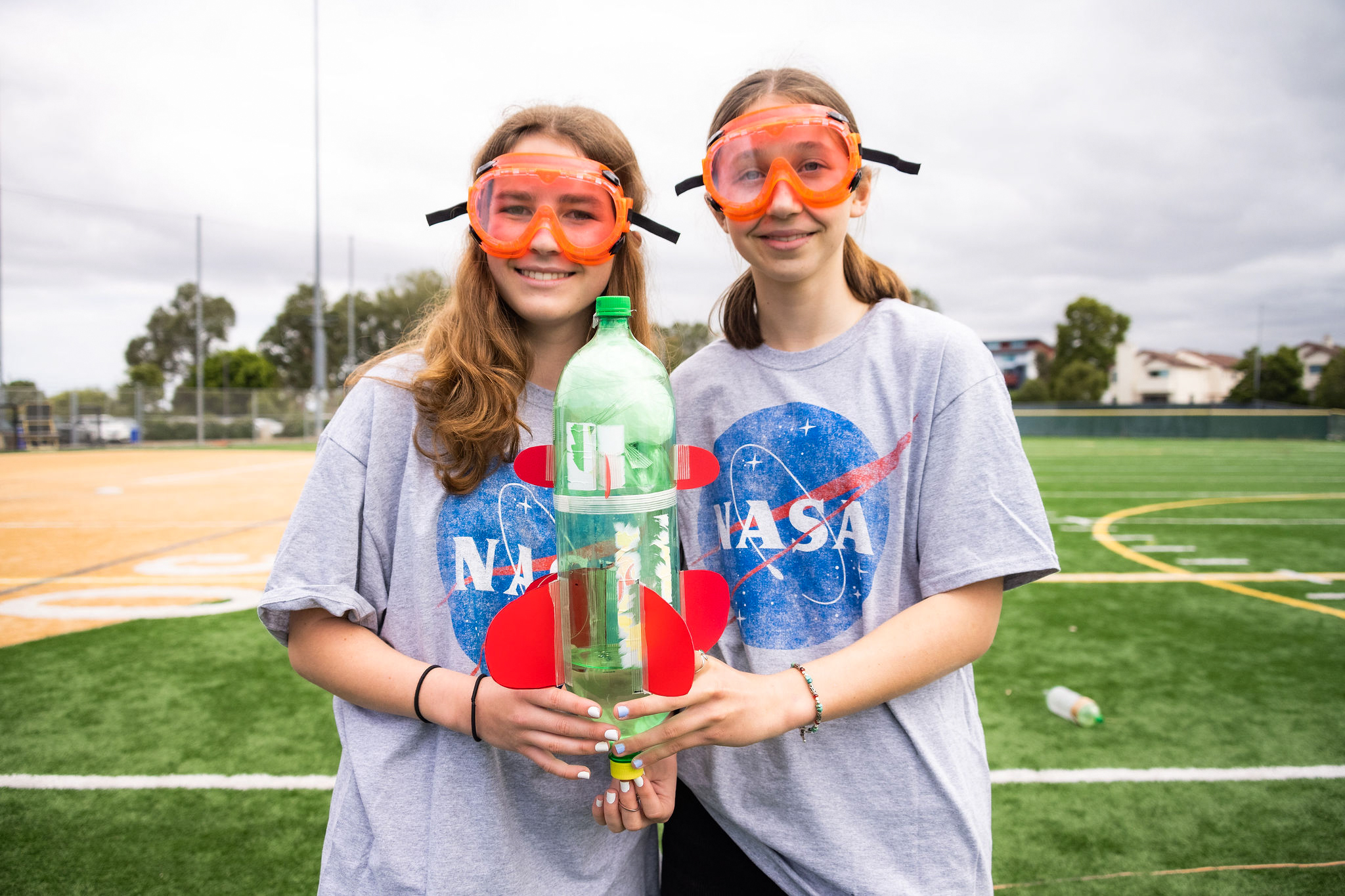 While eye protection was required for all students and teachers, some took the theme even further and donned NASA logos and flight suits for the occasion. 
Student teams set up their water rockets—made from plastic soda bottles—on a special, weighted PVC tripod and watched in awe as the crafts soared overhead. 
The Middle School Science Challenge is a great way for our students to get hands-on experience with both the scientific method and basic engineering concepts. Students are required to research designs, map out their design process, record data and observations, and analyze their rockets performance in order to draw conclusions about the design process. 
And watching the rockets fly over Lauer Field is a fun bonding experience for the class—often cheering each other on and offering support when rockets do not quite meet expectations.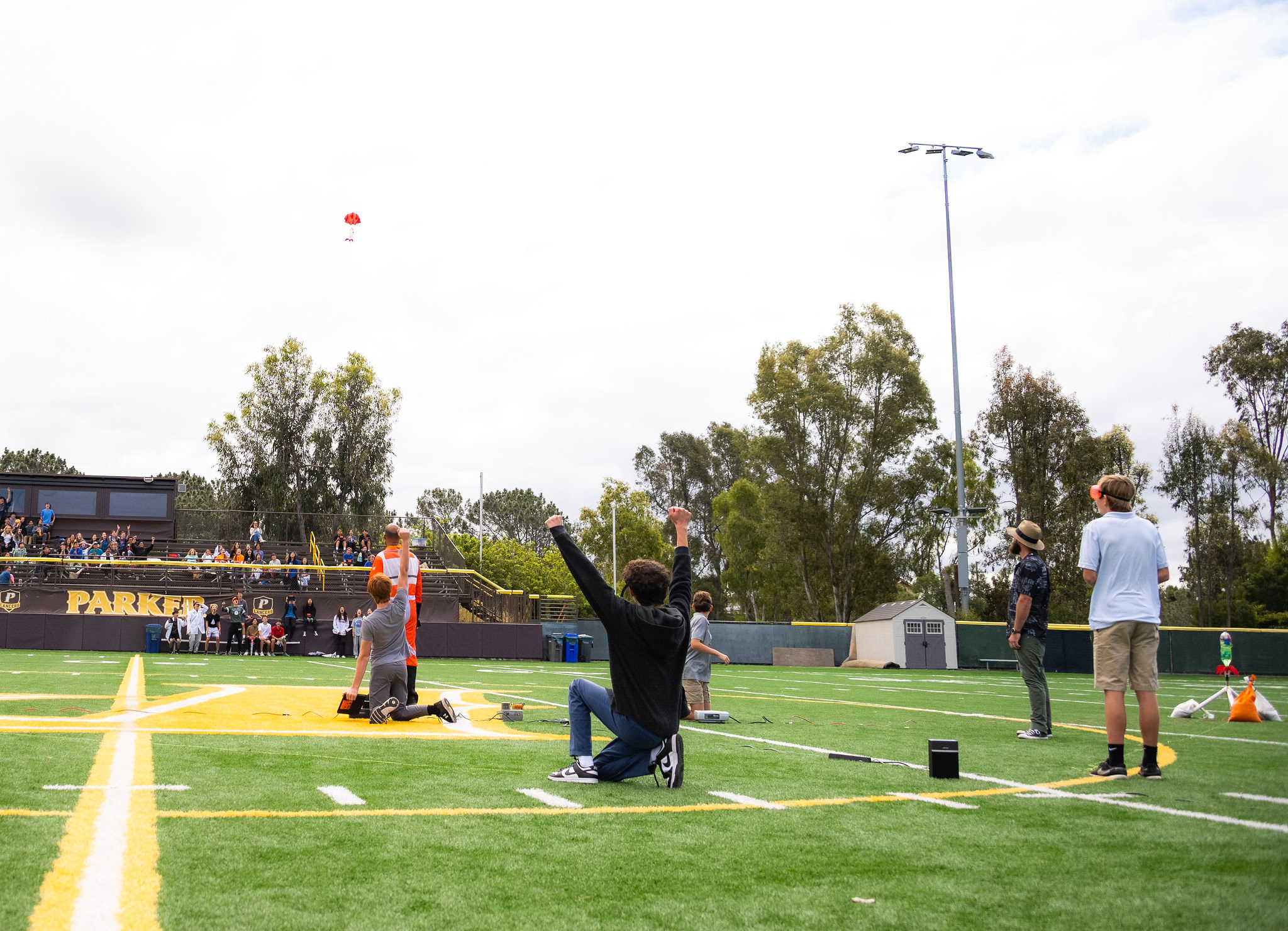 Our Grade 8 students love the hands-on experience that the Middle School Science Challenge gives them with the science and engineering topics they learned about in class all year. 
Good luck to our rising Grade 8 students at next year's Middle School Science Challenge!