Parker's Athletic Hall of Fame recognizes individual athletes from Parker whose contributions have made a significant impact on the Parker athletic program.
The Athletic Hall of Fame Induction Ceremony was held on Friday, October 13, 2023 on the Linda Vista Campus during Homecoming Weekend. 
This year we honored six Parker alumni athletes including Zuri Walker '10, Shane Mahvi '13, Michaela Dews '14, Christian Sourapas '15, Sasha Stephens '15, and Nick Allen '17.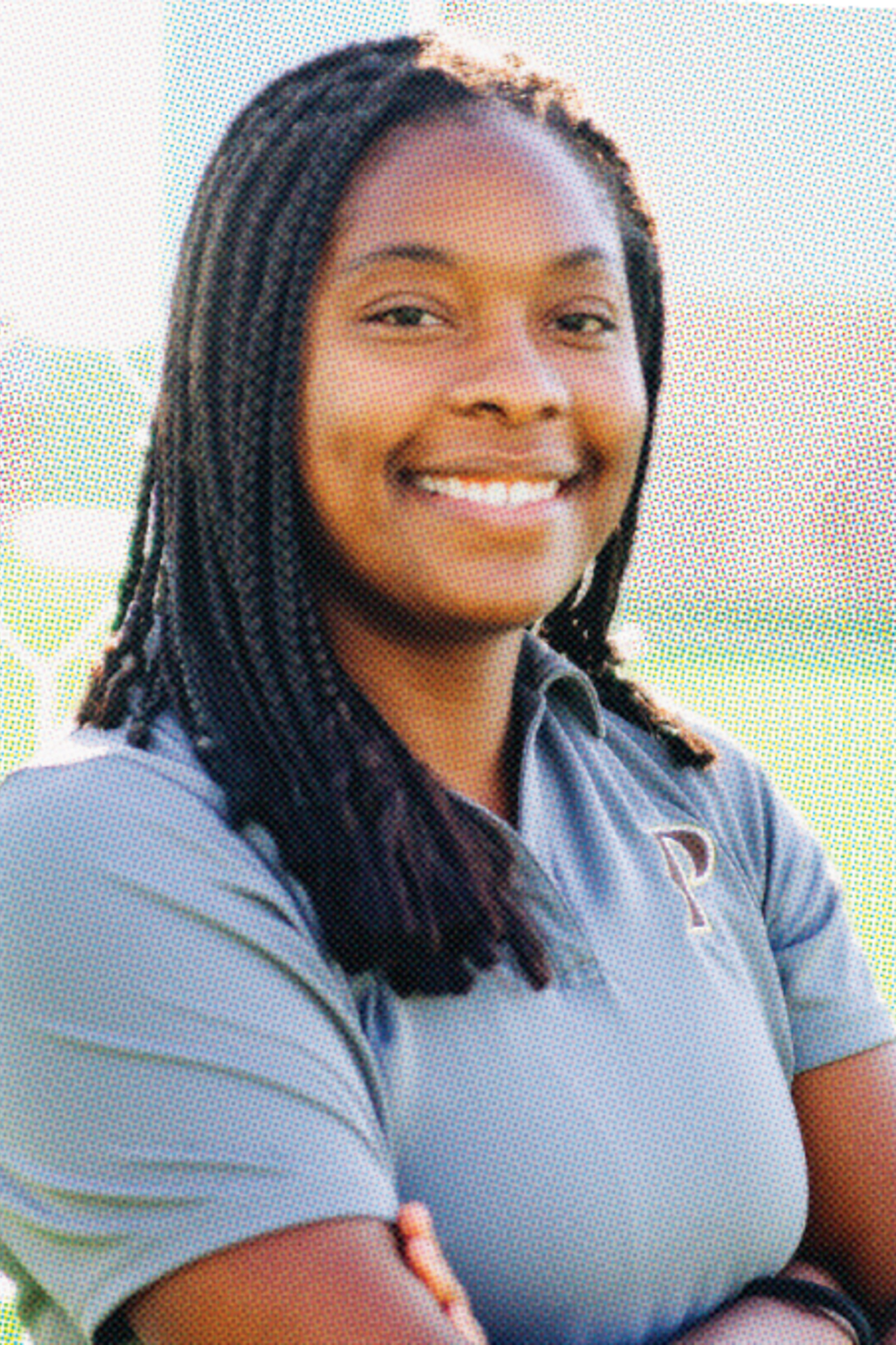 Zuri Walker '10

GIRLS SOCCER
Coach Marc Thiebach commended four-year Varsity Girls Soccer player and Team Captain, Zuri Walker, for her "heart, determination, and leadership." Coach Thiebach shared recently that Zuri "is a true Linda Vista community success story, following her older brother Amani (already an Athletic Hall of Fame inductee for Boys Soccer) to Parker as a highly touted eighth grader."
Zuri was a four-year starter as a central midfielder, a four-year letter-winner, four time All-Coastal South League Player, and CIF San Diego Sections Champion in 2007 and 2010. Her efforts contributed to a 2nd place finish in the league in 2010 and #2 seed in the CIF playoffs. She was named DIC IV Player of the Year and First Team All-League all four years.
After Parker, Zuri continued her soccer career at the University of California, Irvine. She is currently a beloved member of Parker's Athletic Department as the Head Varsity Girls Soccer Coach where she leads the next generation of Lancers.
"Zuri was a force to be reckoned with in the air and on the ground, ending her San Diego CIF career by scoring the championship game's only goal on a determined individual effort to steer our shorthanded team to victory as the rain came down.
Zuri went on to a fine academic and soccer career at UC Irvine before coming home to Parker to join our coaching staff. It is no surprise she has now been elevated to Parker's Head Varsity Girls Soccer Coach—and last year's league championship and run to the finals shows what a soccer talent she is."
– COACH MARC THIEBACH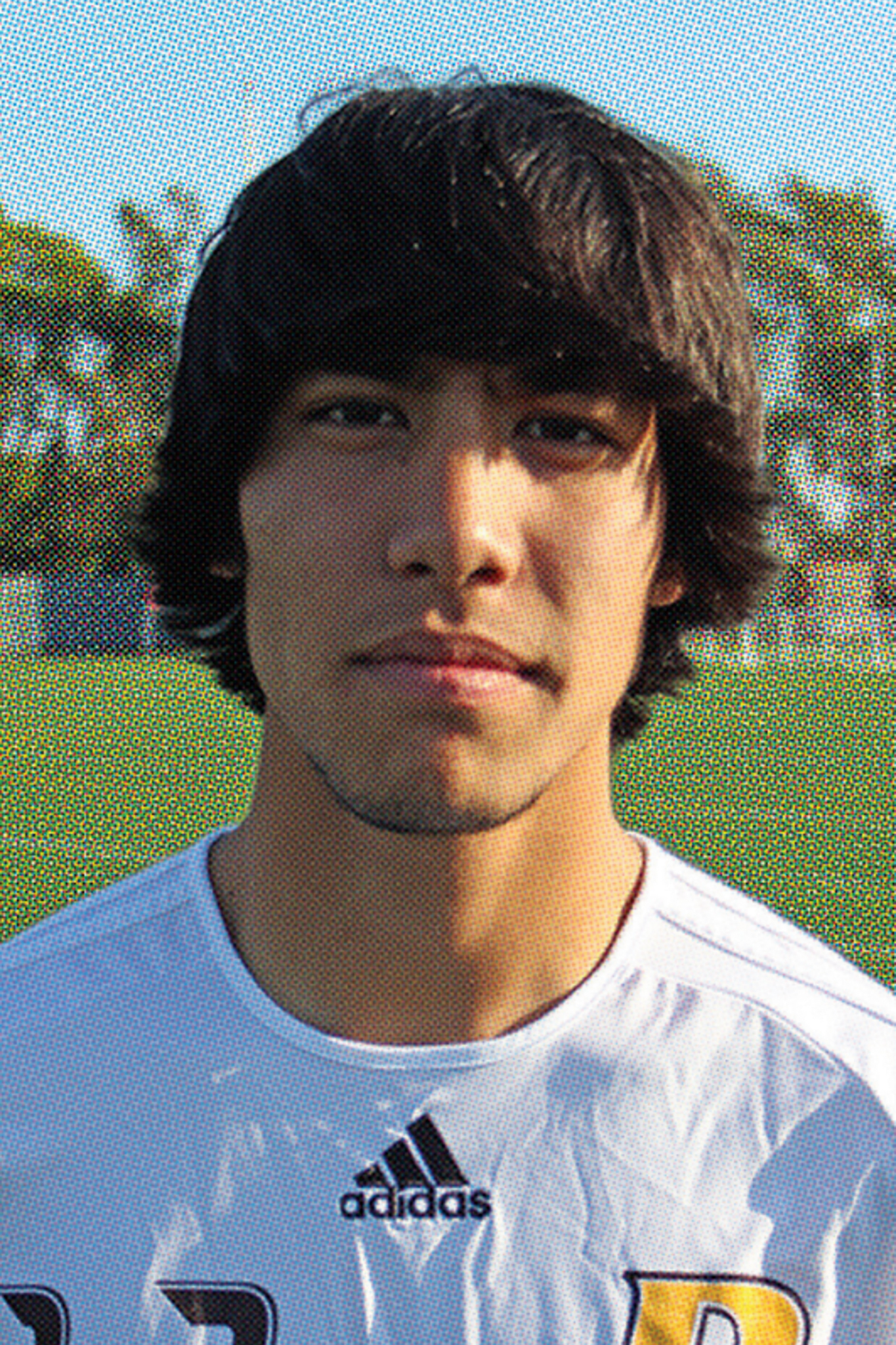 Shane Mahvi '13
BOYS SOCCER
Shane Mahvi was a four-year Varsity Boys Soccer player whose talent and heart led to numerous accomplishments both on and off the field. Coach Seth Tunick says, "Shane was a fantastic player, a great mentor to his fellow teammates, and most importantly, an unbelievable person."
A legendary high-scorer, Shane was named a two-time First Team All-Conference, Team MVP in 2012, and two-time high school varsity league top scorer. Shane set the Parker record for most goals scored in a year in 2013, averaging two goals a game. He was on the undefeated team in league play in 2011 and 2012, making CIF playoffs all four years, and finals in 2010 and 2011. He set the boys soccer record for goals scored in a career with 60 goals.
In addition to playing at Parker, as a student, Shane competed in the Albion SC Youth League, serving as Team Captain from 2009 to 2013, leading the team to the National State Cup in 2012. He went on to continue his soccer career at Seattle University as a defender for four seasons. At Seattle, he was named to the College Sports Madness Preseason Second Team All Conference and played in the Academic All- Western Athletic Conference.
"Shane's grit and hard work showed in every game he played as he became one of the most exciting goal scorers in the history of Parker Soccer.
His induction into Parker's Hall of Fame is well deserved and a great reflection of the impact he had as both a player and a person."
– COACH SETH TUNICK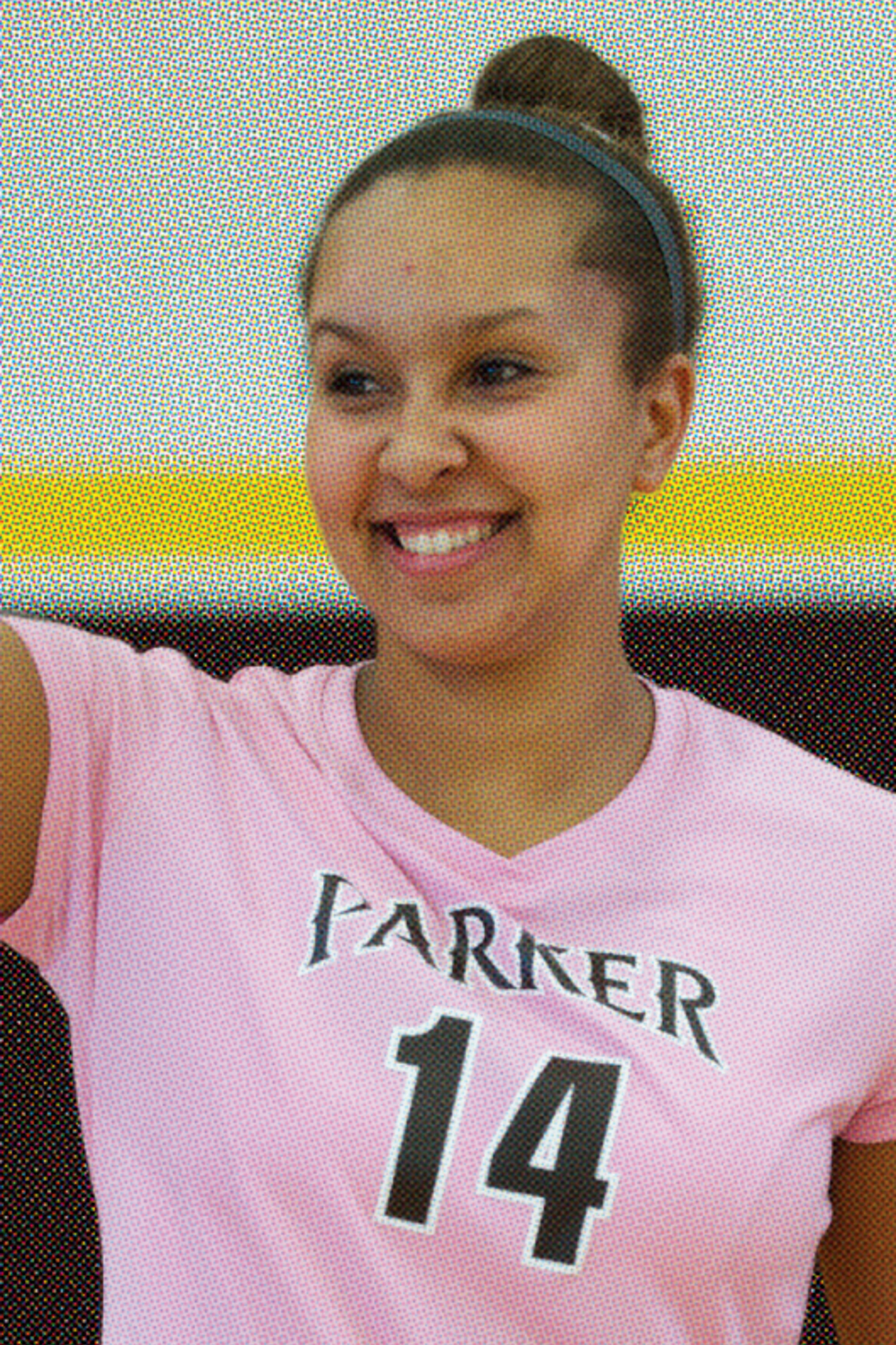 Michaela Dews '14
GIRLS VOLLEYBALL
Michaela Dews was an exceptional and inspiring four-year Varsity Girls Volleyball player, who Coach John Landicho praises as one in a long line of Parker girls volleyball players to achieve the highest levels of success wearing a Lancers jersey. For all four years, Michaela led the team to League and CIF Championships as well as a CIF California State Division IV Championship in the 2013 fall season. Michaela was Parker Volleyball's MVP in 2013, MaxPreps Division IV Player of the Year, PrepVolleyball.com High School All-American Highest Honorable Mention, First Team All-State, All-Division and All-League in Grade 12. She was The San Diego Union-Tribune Academic Athlete in 2013 and 2014 and served as team captain in her senior year.
Michaela also competed for six seasons with Coast Volleyball Club where she earned three medals in the Junior National Championships—bronze at the 2010, gold at the 2012, and another bronze in 2013. She was an All-American player and went on to play at Harvard where she was Co-Captain her Junior year.
"Michaela epitomized the saying 'best effort, best attitude, best teammate' on a daily basis, maintaining and exceeding the standard expected of those in the Parker Girls Volleyball program. Her success on the court was matched by her work in the classroom, earning her a scholarship to and eventual diploma from, Harvard University.
Michaela is a shining example of a dynamic young woman molded through Parker's championship girls volleyball program, and a most worthy inductee into Parker's Hall of Fame."
– COACH JOHN LANDICHO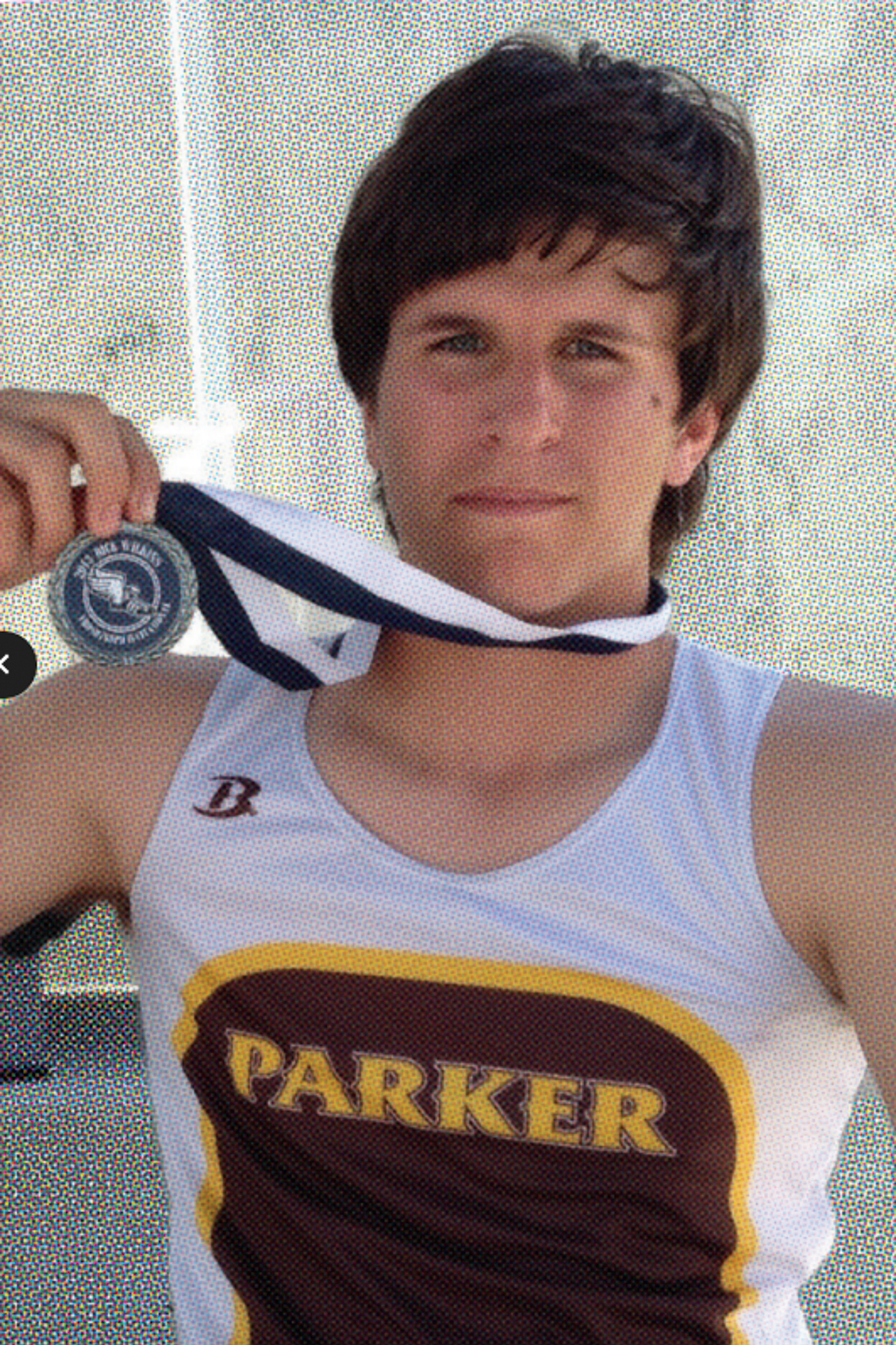 Christian Sourapas '15
BOYS TRACK AND FIELD
In the words of Coach DJ Walcott, Christian Sourapas "was fast. He was fast in football, baseball, and really, really fast on the track. No one before or after has run as fast as Christian Sourapas at Parker. The 100m, 200m, and 4x100m relay records attached to his name still stand almost a decade later." This Parker phenom was a four-year Varsity Boys Track and Field athlete in the 100m, 200m, and 4x100m relay events. Christian was First Team All-CIF San Diego Section and 2015 CIF San Diego 200m Champion and went to the State Meet in Track and Field.
Christian went on to run at the University of Oregon and University of Southern California. At Oregon, he was a member of the 4x100m relay team that ran the 2nd fastest time in school history and finished 10th at the NCAA Championships. At USC, Christian came in 3rd at the Pac-12 Championships, finished 32nd at the NCAA West Prelims, was featured on USC's. 4x100m relay team which took 2nd at the Pac-12 Championships, 10th at the NCAA Prelims, and 10th at the NCAA Championships in 2016.
"Christian is a Scholar-Athlete Award Winner and also holds the titles of CIF Champion, League Champion, State Finalist, a Special Invitation to Arcadia, Multiple Athlete of the Track Meet awards, and Team MVP.
The greatest attribute of Christian was his generous friendship and sportsmanship. He was the definition of a team player and that made him a Lancer Legend to his teammates well before his induction into Parker's Hall of Fame."
– COACH DJ WALCOTT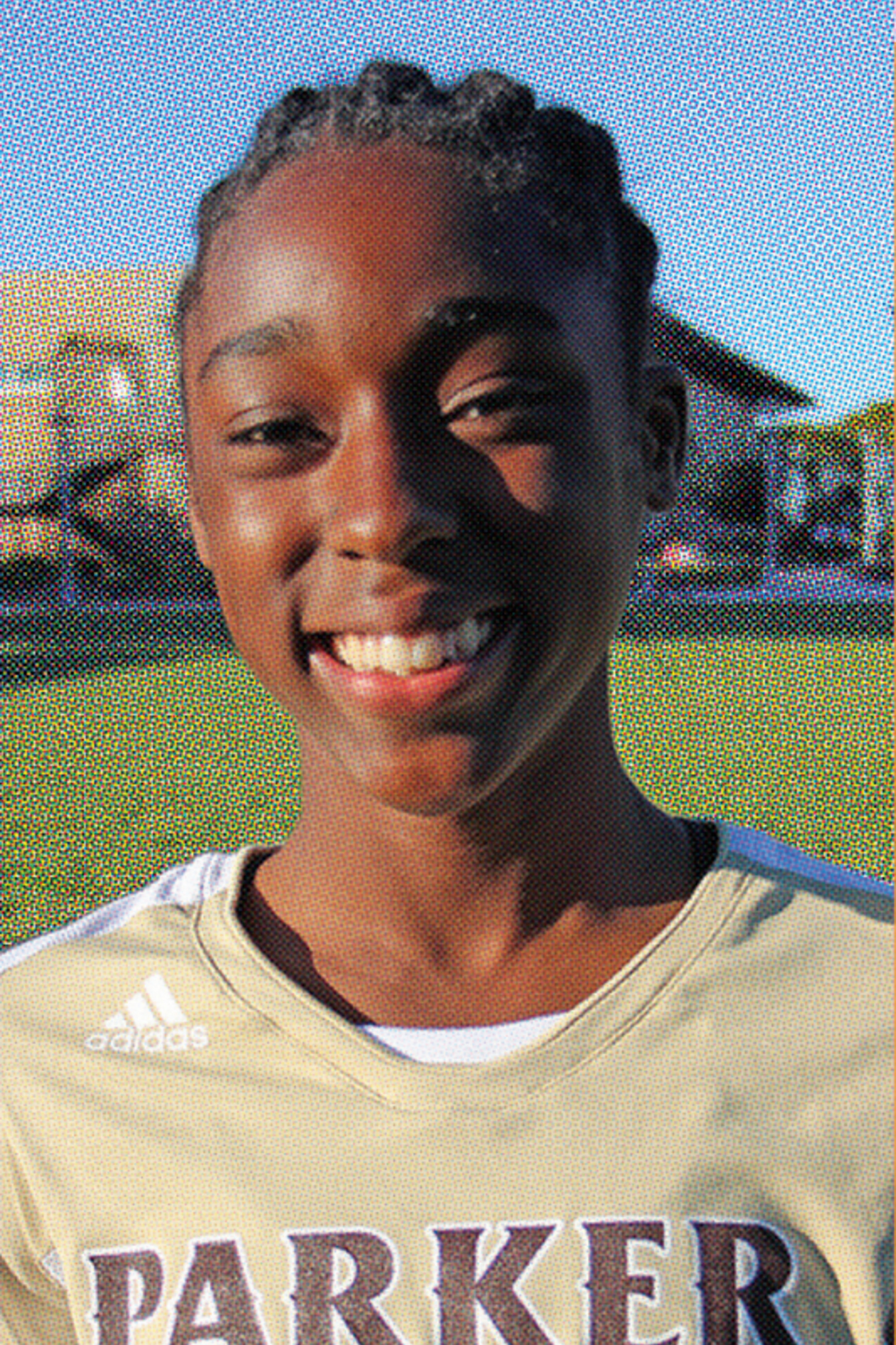 Sasha Stephens '15




GIRLS SOCCER
Four-year Varsity Girls Soccer player Sasha Stephens had long displayed the determination that led to her achievement as Parker's all-time leading scorer (105) and single-season goals (44). Coach Marc Thiebach shared an insight into her drive: "Sasha started attending varsity soccer games during Middle School, seeing if our school and program lived up to her expectations. By the start of Grade 8 she assured me she could make the team and not to worry, 'I'm coming to Parker coach!' During her first preseason when selecting her uniform, she asked what the school scoring record was and upon hearing it was 100 goals, selected number 25 to remind her that she would need 25 goals per year to hit that mark. By the end of her time at Parker, she was the 2014 First Team All-CIF, team captain, and won the 2014 Coastal League title and the CIF Southern California Regional Championship."
Sasha played four seasons at the University of Pennsylvania, starting all 16 games during her senior season. Sasha earned an Honorable Mention All-Ivy, was named Ivy League Player of the Week, and was a two-time Ivy League Rookie of the Week.
"Sasha graduated as the School's all-time leading scorer with 105 goals, four time first team selection for the Coastal League, and all CIF selection as a junior, when she scored our team's winning goal in the program's first and only regional championship.
Despite all of her athletic accolades, what we're most proud of is that she turned her experience here at Parker into a successful academic and athletic run in the Ivy Leagues. Oh and by the way, if they had a Hall of Fame category for flag football, we'd be inducting her into that as well."
– COACH MARC THIEBACH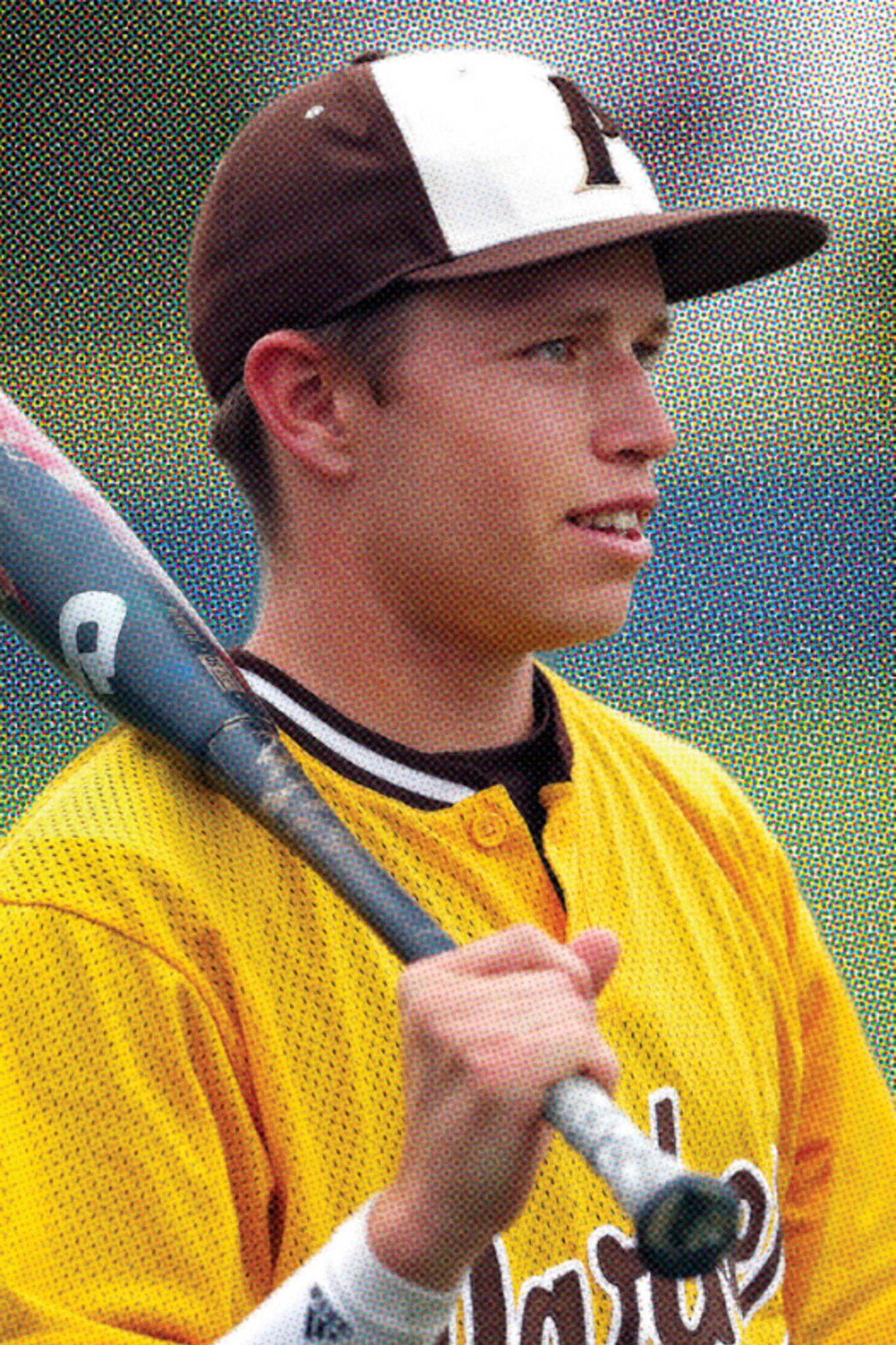 Coach Dave Glassey fondly remembers Varsity Boys Baseball player Nick Allen's deep commitment to his personal development, his team, and the sport: "Nick was one of the hardest-working players I ever coached."
Nick played shortstop for four years on Parker's Varsity Baseball team and finished with an astounding field percentage of .963. As a Junior, Nick averaged .469/.570/.816. As a Senior, he hit .297 with two home runs, ten doubles, and 23 stolen bases. In 124 games played, Nick batted .372 with 156 hits, 63 RBI, and 119 runs scored. He was named 2017 High School All-American.
After Parker, Nick was drafted by the Athletics in the 3rd round of the 2017 Major League Baseball amateur draft. He was added to Oakland's roster on April 18, 2022, and made his Major League Baseball debut the following day as the second starting baseman. Nick collected his first career hit on April 22, 2022, and hit his first major league home run on June 21 of the same year. Athletics Nation named Nick the A's Rookie of the Year in 2022.
In addition to these phenomenal achievements, Nick is a silver medal winner for Team USA Baseball in the 2020 Summer Olympics in Tokyo. Nick also served as the Olympic Team Captain, and batted 6-for-21 (.286) in six games with a home run, two doubles, one walk, and five strikeouts. Following the Olympics competition, Nick was named Best Defensive Player.
"Nick was always working to make himself the best player he could be. He was also helping other players on the team to improve because 'team' was very important to him. Success for Nick was how the team did, not how he did."
– COACH DAVE GLASSEY