Support Excellence in Teaching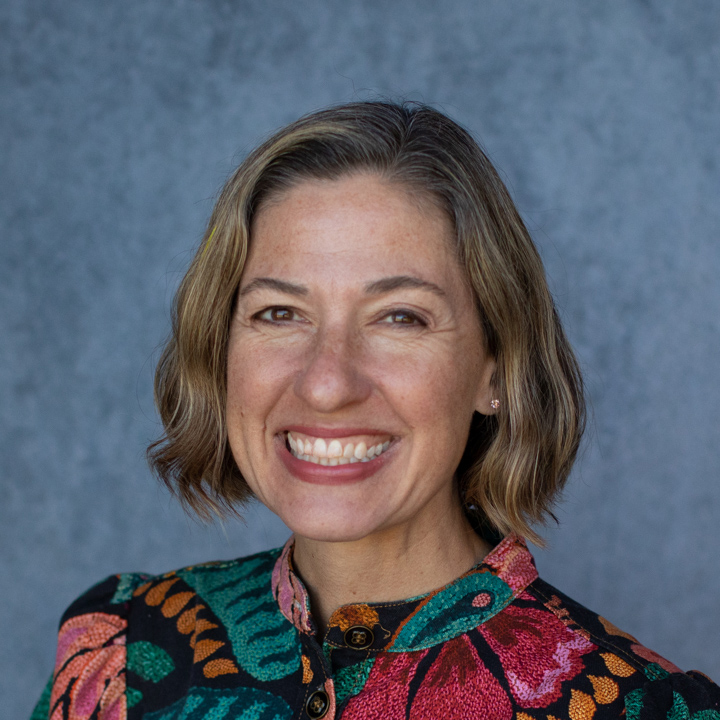 Cole Godvin, Visual Arts teacher for Grades 6-12, is working hard to develop the Motion Media program at Parker into the premier creative filmmaking experience at the Upper School level.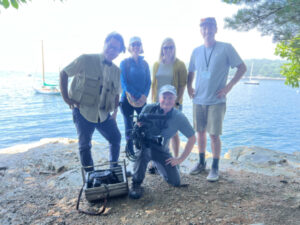 This past year, Parker's professional development program allowed Cole to attend the Film and Video Teachers Workshop at Maine Media Workshops and College in Rockport, ME. She dove deep into the best equipment, training, projects, and methods for creative expression while studying with a renowned Harvard University professor and documentary filmmaker.
Leveling up student equipment and artistic expression
Cole chose this professional development experience with a few goals in mind. The training fully accomplished her first goal—to gain an up-to-date understanding of the latest equipment.
She stated, "We had extensive discussions about equipment. We talked about the best equipment for different program goals, the best ways to train students on equipment, and how best to handle checking in and checking out filmmaking kits." Now, she feels confidently keyed into current best practices and choices to help Parker students choose and use the best tools for their projects.
Cole's second goal was to bolster her ability to give Parker students the best artistic education in the discipline. During the course, the group discussed at length how to cultivate students' visual storytelling skills, how and when to screen films for inspiration and instruction, and how best to structure a syllabus depending on the course's ultimate aims.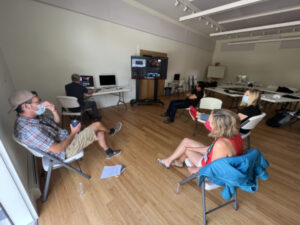 Since the training, Cole has used ideas and materials from the in-depth workshop to rethink the Upper School curriculum for Motion Media classes at Parker, taking care to apply the best takeaways and techniques. The Parker Motion Media Program will greatly benefit from the insights, updates, and new ideas that Cole learned during the Film and Video Teachers Workshop.
An even bigger and brighter future for Motion Media at Parker
While Cole's experience at the Film and Video Teachers Workshop was the best PD experience she's ever had, she's excited to bring even more back to her classroom and students in the future. On her list is the National Association of Art Educators Convention where she can learn from other art educators to strengthen Parker's programs even further.
Each year, Parker invests $340,000 in faculty professional development, which is funded through donations received on Day of Giving (held this year on November 29). When our community invests in faculty professional growth, they can cultivate their passions and curiosity. By providing teachers with the tools to thrive, our students thrive.
Cole's training at Maine Media Workshops is just one of the inspiring moments Parker faculty have experienced recently thanks to our community's generous support.